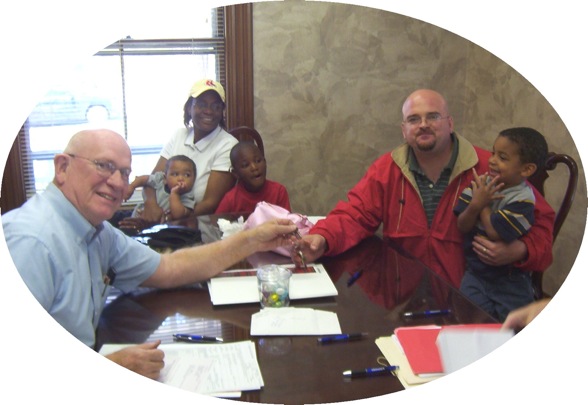 It is common at closings for a Client to tell me how much they valued having their own broker overseeing the transaction and letting them know what to expect.
Real estate can seem like a roller coaster ride: You slowly climb the first hill, you cannot see beyond the crest. What's next? Unexpected Dangers? Sharp curves? Near misses?
Your broker can help by advising you of impending deadlines, anticipating potential risks so that you can avoid surprises, and keeping the transaction on track.
The Process Begins
Homebuying begins way before the first telephone call to a real estate agent or banker. It begins with an intention.
Maybe you have thought about homebuying for a long time, perhaps looking at real estate ads & websites and attending an open house now and then. Sometimes gradually, sometimes quite quickly, the idea of homebuying becomes more serious, and at some point, you decide you need to talk with someone. But whom?
Whom Do You Call?
Whom should you call first…a real estate agent or a mortgage lender? What is the point of calling an agent and seeing houses until you know that you can actually buy one? But why talk with a lender before finding out if there are for-sale homes which meet your needs, and what they might cost?
Assembling Your Team
A great many homebuyers see a real estate ad, call the number, and end up working with a seller's agent, chosen by random pot luck. It seems so natural, and it may work out fine. However, a conscious approach may be more prudent.
Whether or not it is consciously planned, homebuying is a team effort. Typically the homebuyer's team includes a real estate agent, a mortgage lender, a lawyer, a home inspector, and for country property a septic inspector.
An experienced Realtor® can be "point person" for your team, coordinating the process all the way to the closing. Whether you choose to work with a Realtor® who represents the seller or a Realtor® who will be your agent, can have a big impact.
It is a good idea to work with a Realtor® in whose skill, experience, reliability, and dedication you feel confident.
Agency Relationship Disclosure
In Vermont and New Hampshire, a real estate agent is required to give a buyer or a seller a written disclosure at the first significant contact This written disclosure explains the difference between being an unrepresented customer, vs. a represented client.
Every licensee owes members of the public (whether customer or client) honesty and fairness, but only a licensee who represents you is required to act at all times in your best interests.
You Have Choices
You have a right to be represented, or not to be represented in a real estate transaction. It is important to understand your choices. Understanding Agency Relationships, is essential in order to make knowledgeable choices.
When dealing with a real estate firm which represents both buyers and seller, it is important to ask what they do to avoid a conflict of interest when a buyer whom they represent becomes interested in the property of a seller whom that firm also represents.
Choosing An Exclusive Buyer's Agent
An Exclusive Buyer's Agent (an EBA) represents buyers only, and is always a single agent. "Single Agent" means, representing one party only: never acting as a dual or "limited" agent. Although every licensee has the right to practice any legal form of representation, the policy of Brattleboro Buyer Brokerage Real Estate is to represent buyers only.
Retaining a Buyer's Agent
In Vermont and in New Hampshire, in order for a real estate licensee to become your agent, you must enter into a written right to represent buyer agreement.
Buyers often refer to the agent who is showing them homes as "my Realtor®," even when that Realtor® is working on behalf of the seller.
Unless you have a signed right to represent agreement, you are an unrepresented customer and would be ill-advised to disclose sensitive information (such as your bargaining position).
Finding The Right Property
Computerization has simplified the home search. In setting up search criteria, you want to avoid screening out suitable properties, yet not to cast so wide a net that you end up feeling like you are getting spammed with spurious results.
Keeping it simple is best: Geographical area, range of acreage, price range. Your agent can set up automatic email notification, so that you will receive links to new and changed, active listings which fit your criteria.
When possible, initial drive-bys before requesting a showing can same a lot of time.
Making an Offer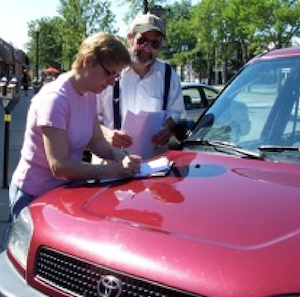 In Vermont and New Hampshire, real estate agents are required to convey all offers — whether written or verbal — to the seller. I can call the seller's agent and say: "My client wants to offer $160,000 for the Jones property," and that listing agent is required to convey that offer to his or her client, the seller.
In most instances, in reply to a verbal offer, the listing agent is likely to say: "I will convey that verbal offer to my client since I am required to convey all offers, but I will advise my client not to respond until we receive a written offer with a deposit check attached."
How is an offer made?
In Vermont and New Hampshire, the general practice in residential real estate is for the buyer to sign a purchase & sale contract form, which has been filled out with terms and conditions which the buyer is proposing.
We attach a deposit check, and then, as your agent, I would present the offer to the seller's agent or directly to the seller if it is a for-sale-by-owner. Typically the deposit is held in the listing agency's escrow account. With a for-sale-by-owner property, the deposit is generally held in the seller's attorney's trust account.
We can write in a clause making the offer and any subsequent addenda subject to review by the buyer's attorney and by the seller's attorney within a certain period of time. This protects both parties from legal errors, and when we are dealing with a for-sale-by-owner, it protects us from any potential charge that we took advantage of a vulnerable person.
The seller can accept your officer, reject your offer, or make a counter offer. The conversation often becomes a tug o' war over price. Hopefully we come to a meeting of minds, and both parties sign the Purchase and Sale Contract.
How Much to Offer
Both sellers and buyers often have unrealistic notions about the value of a property.
Unrealistic sellers may reject a good offer, only to end up with their home languishing on the market, and finally selling for less than the amount of that first offer which they rejected.
Unrealistic buyers can find themselves in an endless search for the Holy Grail. It can be a cause for regret when a buyer finds the right house, and they let it slip away because their uncle told them to hang tough for a 20% price reduction.
Realtors®, assessors, appraisers, buyers, and sellers can have their opinions, but the market always has the last word. Accurate information and objective analysis are our best tools for making a credible offer.
Clever bargaining ploys generally get nowhere. The best way to come to a meeting of minds and put together a solid transaction, is to convince the seller — with solid facts and logic — that you are offering fair market value.
Deposits
"Earnest money" or a deposit check is included with the offer. This deposit is the buyer's money, but it is put in escrow to indemnify the seller for harm if the buyer defaults on contractual obligations.
If the seller does accept your offer, usually a heftier second deposit is to be added within a specified time. The deposit is your money, held in someone else's pocket and returned to you either at closing, or when you terminate the contract because a contingency is unsatisfied or because of a seller's inability to perform (such as an unresolved title problem).
The real estate commissions in both Vermont and New Hampshire are very sensitive to the handling of escrow money, and fooling with an escrow account would seriously jeopardize a broker's license. In the event of a dispute, all deposit monies are to be deposited into a court of jurisdiction: The broker holding the escrow has absolutely no authority to award the deposit to the seller.
The only grounds by which a buyer can lose his or her deposit, is because of defaulting on contractual obligations. If you must terminate the contract because a contingency has not been satisfied (for example an unsatisfactory home inspection, or loan rejection by the bank) you are entitled to get back your deposit.
Enforcement of contingencies must be done with care. Properly-drafted, properly-served notifications are essential. If this becomes necessary, your agent should take care of it in consultation with your lawyer.
Terms and Conditions
The devil can be in the details, and price alone is only one detail.
There are all kinds of circumstances which may necessitate special contract language. Suppose tenants have to be notified: How will that be timed? Suppose the sale is contingent upon the seller finding suitable housing prior to closing: What protections will the buyer have?
Complicated contingencies can scare people away. A well- written contingency will protect you, without raising red flags. The drafting of contract language is a form of communication, crafted to convince the seller that the buyer can be relied upon to close.
Buying Land
Land transactions present special challenges: You do not simply want to purchase a piece of land, you want to be reasonably sure that you will be able to do what you intend to do with the land.
Will you find out too late that your driveway will require expensive culverts, that bringing in power will cost three times what you expected because a neighbor refuses to allow tree cutting, that the septic system will cost twice what you budgeted, or that there will be permit problems?
With the sale of a land parcel, a sales agent has done his or her job. But a buyer's agent must look out for his or her client, even when it means killing the deal. Of course we don't like killing a deal, we just want to be sure that our client will remain happy after the closing.
Legal Representation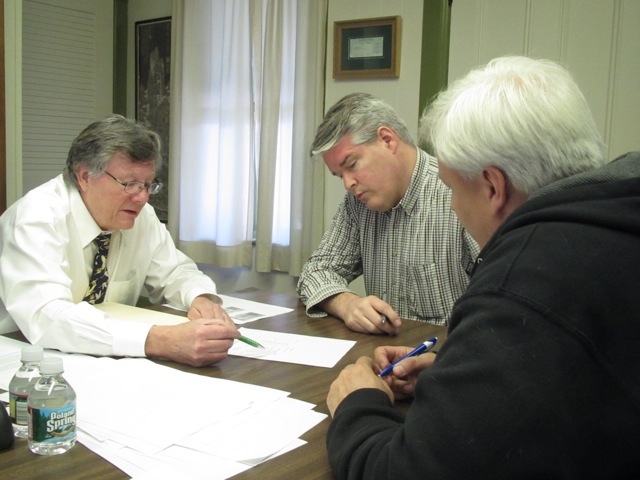 Brattleboro Buyer Brokerage strongly recommends enlisting a lawyer to represent you in the transaction, and to do so as early as possible. Your lawyer can review contracts and addenda. Your lawyer should oversee notifications to be sure that they are legally effective. In case of any differences of opinion which may develop about the interpretation of your rights and obligations under the contract, having a legal advocate will be to your advantage. You may already have an attorney whom you regularly rely upon. Or, as your broker, I can make recommendations.
Deadlines and Critical Dates
There are a number of specific deadlines in a Purchase & Sale Contract, and there are also critical dates which are implied, even if not spelled out. These dates are critical because missing them can have serious consequences. Let's go over the deadlines in a Purchase & Sale Contract:
Loan Application
You must submit a complete loan application within _____ calendar days of seller's acceptance of your offer.
Second Deposit
Date _________ Amount _________
Inspections
To be completed by ________
Notify Seller
To renegotiate or terminate contract based on inspection results, notify the seller by _______
Mortgage commitment deadline
Loan commitment by ________
Written notification to the seller of financing rejection (or request to extend contingency) by __________
The mortgage process is complex, so that there are a number of implied deadlines. For example, the appraisal must be completed in a timely manner. Since the lender will not order the appraisal until you pay the appraisal fee, in effect that become a deadline. To keep the process on track, you should not drag your feet in supplying information and verifications required by the lender.
Obtain Fire & Hazard Insurance
Apply for an insurance binder early. Lack of an insurance binder can result in your mortgage loan being rejected.
Notifications
To be effective, all notifications must be made in the manner specified in the Contract, and should be properly worded. The tone of the notification can be friendly. It is just important that we make certain that it is effective. Because notifications are a legal matter, your agent should take care of them in collaboration with your lawyer.
Title Insurance
Title Insurance can be purchased for a one-time fee. While it is highly unlikely that you will ever have to defend your title to the property, if it ever does happen, the title insurance company will provide the lawyer, and, should you lose, the title insurance company will be obligated to compensate you for the loss of the property. Most mortgage lenders require that you pay for enough title insurance to cover their interest in the property. For an increase to the fee, a buyer can elect to have the entire value of the property covered by title insurance. Title insurance can either be purchased from an insurance company, or directly from your attorney.
Cash Needed at Closing
How much money should you bring to closing? You will need enough money to cover your down payment plus closing costs, prepaids, and escrows if you are financing; as well as tax & fuel prorations. A cash buyer will need to cover the the full purchase price plus closing cost (such as property transfer tax, legal fee, title insurance and prorations).
Your deposit, which has been held in escrow, will be returned to you to be applied to your costs at closing. Your lender should provide you with a Good Faith Estimate showing approximately how much you will need for closing costs.
Closing costs generally cannot be calculated precisely until the last minute because there are often last-minute adjustments. A day or two before closing, your attorney will tell you how much cash you will need, and how to provide it. Often the best way is to transfer funds into your lawyers' trust account.
Walkthrough and Closing
Usually an hour before closing, we will visit the property to make sure everything is in order. If something is amiss, it need not stop the closing.
For example in recent transaction, closing was in the morning, but, because of meteorological challenges the sellers needed into 5 p.m. to take the chickens. The attorneys for both parties agreed that $500 of seller's proceeds be held back, to be release when the chickens were gone.
If all goes well, as it usually does, the closing should be uneventful. Your attorney will have a pile of papers for your signature, which he or she will explain to you. Closings usually take about an hour to an hour-and-a-half. You can expect to leave with the keys to your new home.
Contact us: skbvermont@gmail.com