The Making of a Buyer's Agent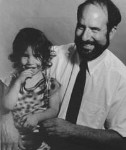 I began my real estate career at a large, conventional agency. Our sales manager, the late Frank Martocci, had genuine respect for people, and he knew how to simplify and solve problems.
My apprenticeship at Martocci & Henry Real Estate gave me insight into this challenging business. It is a high-stakes game with rules that are not always clear, even when the required disclosures have been made.
The year I started Brattleboro Buyer Brokerage Real Estate, 1996, was the year that the National Association of Realtors® mandated that all Multiple Listing Services (MLS) must include a commission-split offer for buyer's agents. That same year, the Vermont Real Estate Commission ruled that licensees must disclose in writing that both seller and buyers have the right to be represented.
These changes were catalytic. Buyer agency – which had always been common in commercial real estate – finally became an option for home buyers.
At a sales meeting, our managing broker (not Frank) announced that we would begin to offer buyer representation. "Personally," he said, "I never saw why a buyer needs to be represented. But as a business practice, buyer brokerage is a way to capture the buyer."
Capture the buyer? Not serve the buyer? Putting on a new hat does not necessarily give a salesman a new mindset.
That sales meeting was the precipitating moment. I saw that a new flask was needed for this new wine. On March 1, 1996 Brattleboro Buyer Brokerage Real Estate was born, and as the saying goes: The rest is history.
– Steven K-Brooks
Credentials
Certified Buyer Representative® (CBR)
Former 2 term President, Southeastern Vermont Board of Realtors® (SEVBR)
Realtor® of the Year, 2006 (SEVBR)
National Association of Realtors® (NAR)
VermontRealtors® (VR)
Southern Vermont Board of Realtors® (SVBR)
NH Association of Realtors® (NHAR)
Northern New England Real Estate Network, MLS
Certified Buyer Representative (CBR®)
Former President of Brattleboro Area Affordable Housing Corporation
Secretary, Clark-Canal Community Association
Active in local civic affairs
Mission Statement
Brattleboro Buyer Brokerage is the first and only real estate company in Southeastern Vermont exclusively representing buyers. Convinced that knowledge is power, we endeavor to provide our clients with all the information they need to make their own, best decisions. Whether providing information, making suggestions, or giving advice, we will always put our clients' best interests ahead of our own.

As advocates for the consumer, we support all efforts to professionalize real estate practice.